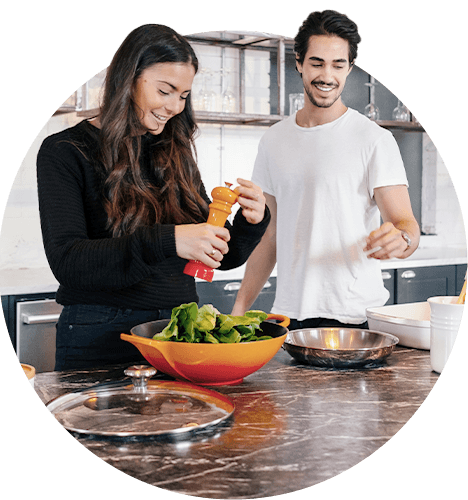 Spoon and Spatula opened for business in South Ogden in 2013.
It operated for many years as a premier choice for cooking instruction before being purchased by Julia Green in 2020.
Julia Green, a Utah native, is an avid lover of food and cooking. She learned her love of cooking from her family, and has a reputation for describing family vacations by whatever amazing food they ate while they traveled. She has been professionally trained as both a chef and a teacher and taught culinary arts classes at multiple high schools, most recently Northridge High School, where she taught ProStart and trained two culinary teams who took fourth place in the state competition.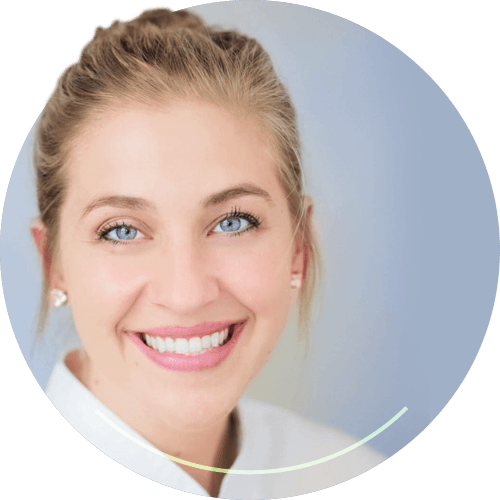 Julia Green
Julia is the current owner of Spoon & Spatula. She is professionally trained as both a teacher and a chef and is passionate about sharing her culinary knowledge and love of food. She earned a Bachelors in Family & Consumer Sciences Education from Brigham Young University, and a Culinary Arts Degree from Utah Valley University. Julia is a high achiever and strives for excellence in everything she does. While in culinary school, she won first place at a national culinary competition and earned a total of 3 gold medals.
Prior to acquiring Spoon & Spatula, Julia was a teacher at Northridge High School and taught ProStart, Foods 2, and Nutrition 1020. She also spent ample time in the food industry, with over 10 years of experience working for different catering companies, as well as several years as a pastry chef. Catering weddings is one of Julia's biggest passions, and before buying Spoon & Spatula, she ran her own dessert catering company called Sweet Thyme Desserts. Her desserts were featured in the 2020 edition of Utah Valley Bride Magazine. She also invented a novel dessert called Inside-Out-S'mores that you may have seen at different fairs or festivals in the summer.
During her free time, Julia loves spending time with her husband and two kids (ages 4 and 2). She enjoys running, hiking, camping, traveling, and adventuring in the great outdoors.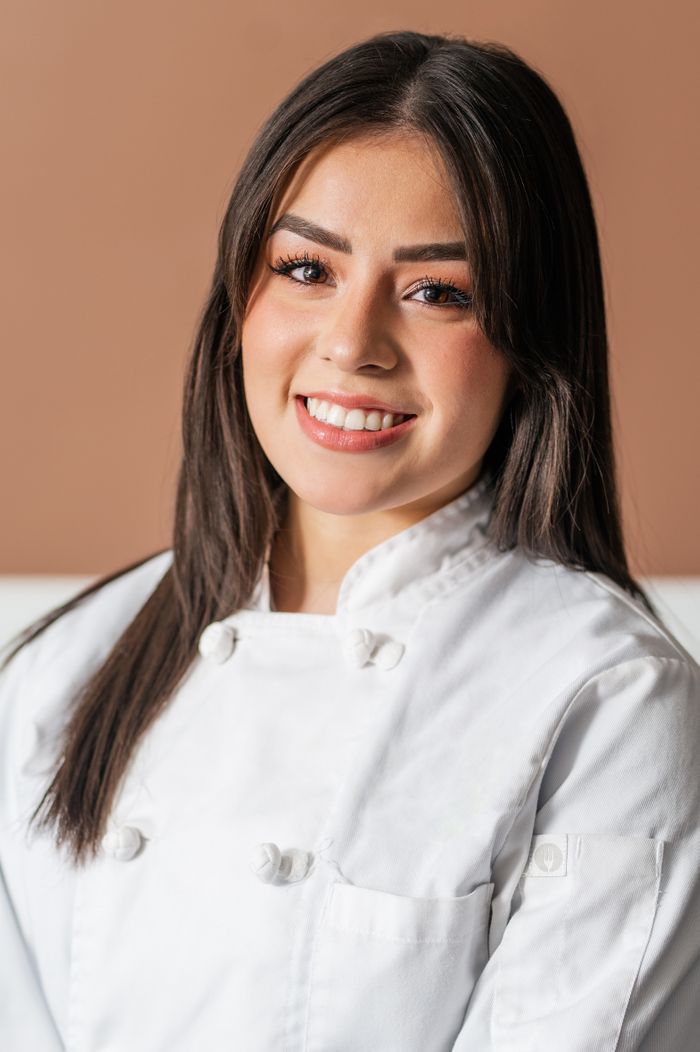 Emilee Butz
Emilee is our main teacher for the kids cooking classes. She is so fun and talented and has tons of experience in the culinary realm as well as working with kids. She is passionate about teaching your kids as much knowledge as she can in each class, and loves helping them try new things.
Emilee started her journey with cooking and teaching kids as a young teenager. While attending Northridge High School, Emilee took all of the advanced culinary classes, including 2 years of ProStart. She was a member of two different culinary teams and took fourth place in the state ProStart and FCCLA competitions. She also worked in the Early Childhood Education Center while at Northridge.
For over a year, Emilee has worked as a Title 1 tutor at both Lincoln Elementary and Layton Elementary. She loves being able to inspire and make a difference in kids lives. Emilee is amazing at classroom management and is probably the best person you can find at teaching your kids fractions and kitchen math. In addition to teaching cooking classes, Emilee currently works as a line cook and prep cook at Twigs Bistro.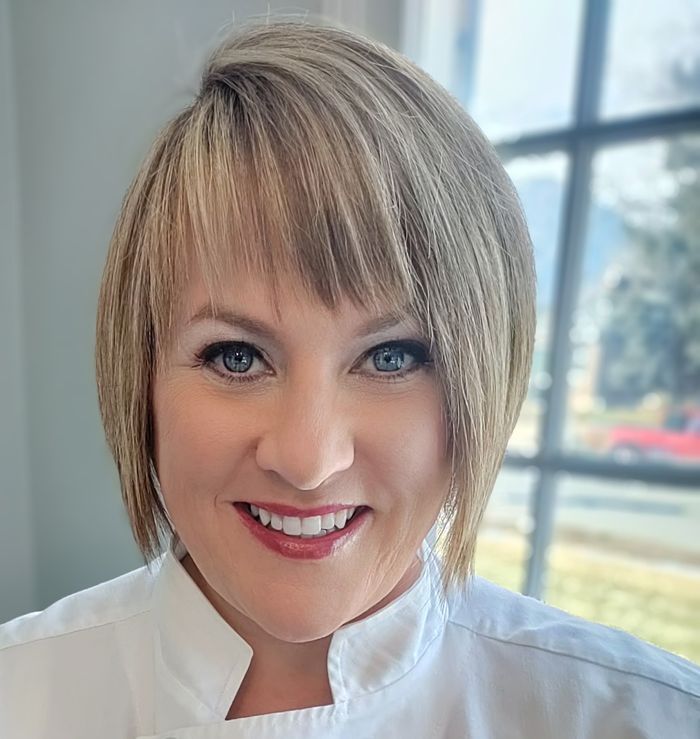 Ashley Mills
Ashley Lorraine Mills is one of our date night teachers, and she is the definition of hospitality. Ashley owns and operates Lovely Lorraine's Bakery, a cottage bakery in South Ogden, Utah. She received a Business Management Degree from Snow College and is currently obtaining her Culinary Arts Degree at Salt Lake Community College. She recently received her ServSafe Manager Certification from the National Restaurant Association.
Ashley has won "best of show" for table decorating at the Weber County Fair and has received several 1st Place ribbons for her baked goods. In her spare time, she enjoys cooking, baking, etiquette, teaching, and spending time with her husband and three daughters.
Ashley enjoys meeting new people and sharing her love of cooking and etiquette with her date-night students.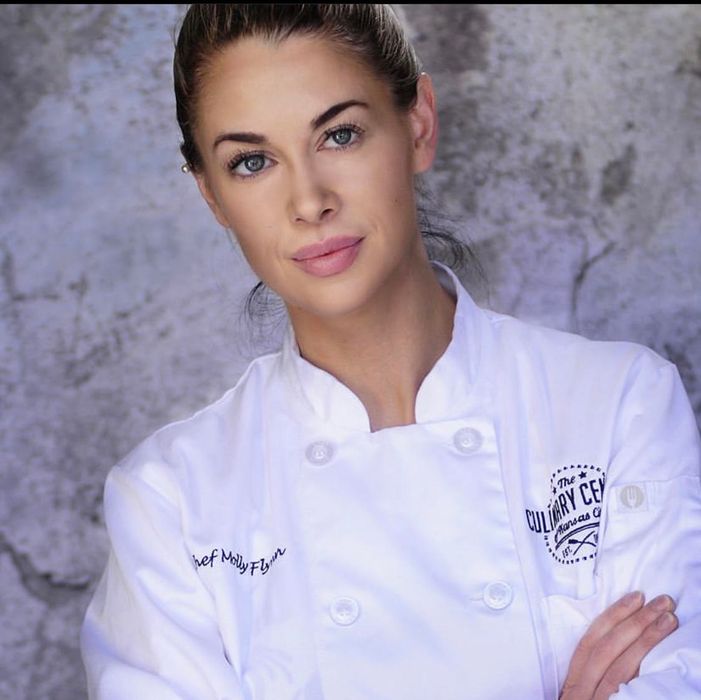 Molly Flynn
Chef Molly Flynn attended culinary school at Seattle Central Culinary Academy and started her career with several restaurants and catering companies in Seattle while running her own business as a personal chef. She has been the chef for over 300 weddings and has over 10 years' experience executing events for anywhere from 10-1000 people. She moved to Kansas and continued her career as Banquet Chef with the Reserve Event Space at Rockhill Grille. During this time, she had the opportunity to learn the baking side of the culinary world and is now confident in producing innovative and creative desserts for events. She is an experienced culinary instructor, as well as a chef, and was the Chef at The Culinary Center of Kansas City. She loves teaching both adults and children how to cook, but has spent the last three years cooking for the Kansas City Chiefs at their practice facility. Chef Flynn has enjoyed embracing the challenge of cooking healthy and delicious food for professional athletes.